Terrazzo Restoration & Repair in El Cajon, San Diego, and Surrounding Areas
Terrazzo surfaces are an elegant addition to any home or business, but they can lose their luster over time due to daily wear and tear. At Pure Light Cleaning, we offer comprehensive terrazzo restoration and repair services that will restore your terrazzo surfaces to their original beauty. Our experienced technicians use the latest techniques and equipment to repair your terrazzo surfaces, getting old surfaces to look brand new once again.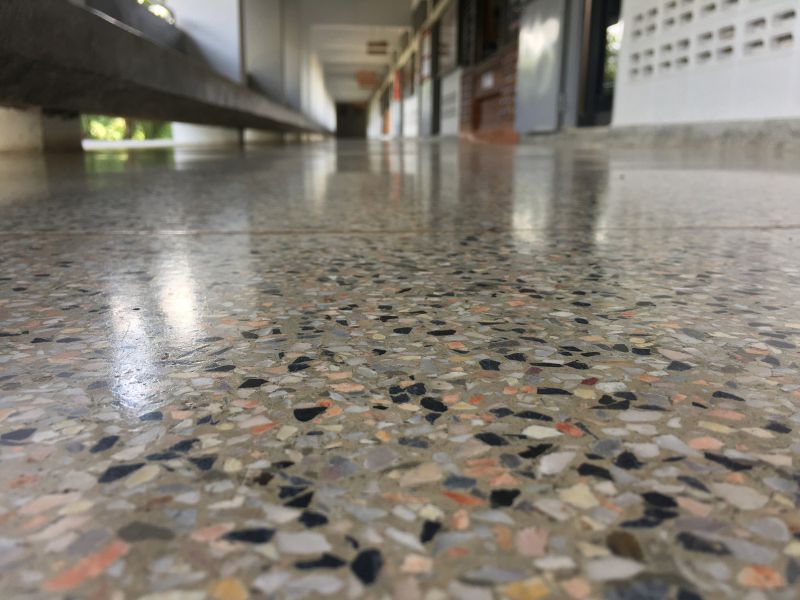 Expert Terrazzo Restoration
Our team will identify the type of damage on your terrazzo surfaces and apply the appropriate techniques to restore them. We offer a range of restoration services, including honing, polishing, and grinding. We will remove scratches, stains, and other signs of wear, restoring your terrazzo surfaces to their original luster.  
Protecting Your Terrazzo Surfaces
At Pure Light Cleaning, we know that your terrazzo surfaces are a significant investment, which is why we take extra care to protect them during our restoration and repair services. We use corner guards to protect your walls and furniture, and we take extra precautions to ensure that our services do not damage your floors. 
Sealing and Protecting Your Terrazzo Surfaces
After restoring your terrazzo surfaces, we can also seal and protect them. Our sealing and protective coatings are designed to prevent staining and discoloration, keeping your terrazzo surfaces looking great for years to come. 
Schedule Your Terrazzo Restoration and Repair Today
Don't let worn and damaged terrazzo surfaces detract from the beauty of your home or business. Contact Pure Light Cleaning today to schedule your terrazzo restoration and repair service. Call (619) 631-4133 or book online for professional and comprehensive services to restore your terrazzo surfaces to their original beauty.